Sensei Freya
Hi! My name is Sensei Freya and I've trained with MSK for about 11 years now. I received my black belt at the age of thirteen and my second dan black belt when I was sixteen. My dad teaches his Sunday class, with me helping, while I teach the Ladies Kickboxing Fitness inspired class on a Monday evening.
I started training with the club when I was six and some of my best memories have been those spent with MSK. This includes a trip to Okinawa, Japan, a few years ago. The time I spent over there with some of the other senior students was amazing. Not only did we train hard, we also visited some unforgettable places on the island —I can't wait to go back!
Another experience that MSK has given me, is the chance to attend tournaments. I've been lucky enough to go to a fair amount of them over the years. Whether you win a medal or luck out, it's a brilliant way of bettering your technique and becoming more confident. If you've ever wondered what a tournament is like, come along for the experience or have a go yourself.
And finally, MSK has taught me how to become a leader. Through this I've met people that I call my family. Being the youngest black belt in the club, I've learnt a lot about karate and also about myself. I consider myself not only fit and healthy, but a lot more confident and disciplined.
Something I said many years ago, which I'm still reminded about years later, is that "MSK is my second home". Although very cheesy, it's still very true and I wouldn't change my favourite hobby for anything!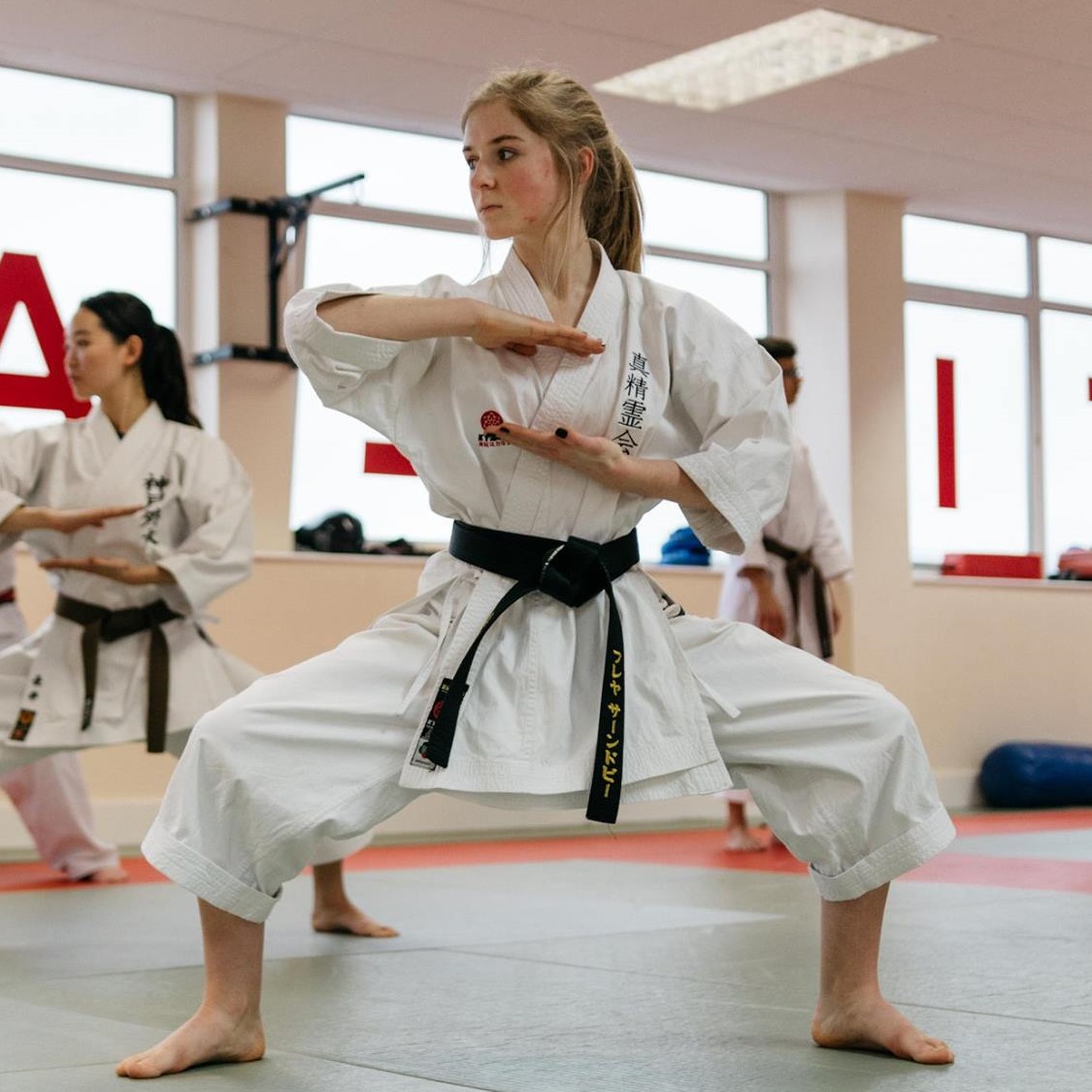 Why not check out the other instructors here! You can learn more about the other instructors and the other classes on offer.