Want to learn martial arts?
Get fit?
Have fun?
Join MSK with your first class free!
Looking for the lockdown booking system?...
Come try MSK with no risk or cost to you. Once you've tried it, you'll see why we are the best.
Classes for all ability's and family's can train together!
Take advantage of our free class in our amazing dojo based in Eastbourne, East Sussex.
This means you can pick the martial art you want to try out, come down to class for free and give it ago with no cost to you. 
Open 7 days a week with classes in Eastbourne and Hastings, we have multiple styles of martial arts being taught. Karate, Judo, BJJ, MMA, Kobudo and more!
With classes for children as young as 5 to over 65 there is no reason to not come down and try.
Step Two
Claim your free class
50%
Step Three
Come to your first class
75%
Here at MSK we have a range of instructors in all martial arts. Put the face to the name, here are your instructors!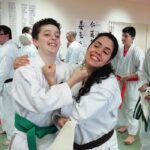 Female Kickboxing Eva
MSK's Female Kickboxing Instructor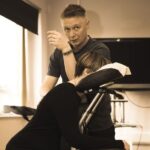 Shiatsu Ben
MSK's Shiatsu Practitioner
Found your ideal class? Want to know when it is...
All sound good? Got questions? Get in contact here!
Send us an email with any questions or if you want more information!